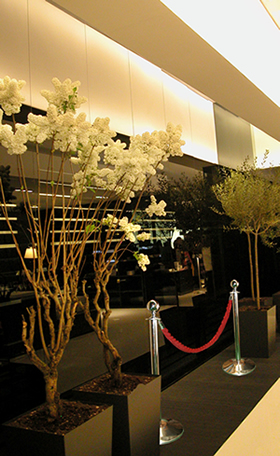 DESCRIPTION
This type of stanchion posts are particularly suitable to demarcate areas or spaces, to prevent people from accessing an area or object exposition due to its fragility or security and is not wanted to be reachable. The cord gives a more institutional aspect, widely used in exhibition centers, museums halls, official centers … Easy to assemble and disassemble, can define an area in a short time.
The main features of this post are:
TECHNICAL SPECIFICATIONS
| | |
| --- | --- |
| Material: | Stainless steel |
| Finishing: | Ball / Cone / Document holder |
| Height: | 950 mm |
| Post diameter: | 51 mm / 38 mm |
| Tape length: | 1,5 m |
| Base diameter: | 330 mm |
Diferent models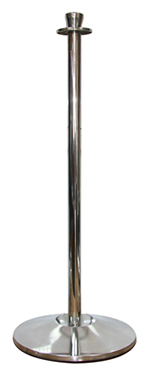 Chromed Cone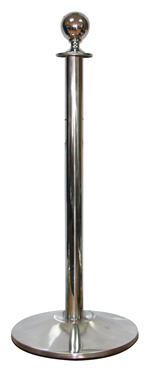 Chrome ball

Golden ball
Diferentes remates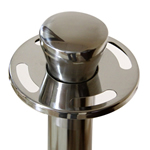 Cone end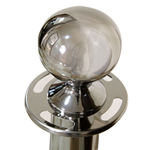 Ball end
If you prefer, finish your arrangement to a wall. Thanks to the wall terminal, you can make your post configuration to delineate against a wall, as you can see in the following images. (All options are in the accessories section).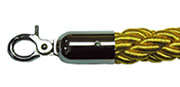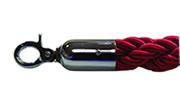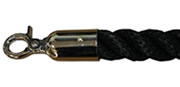 For specific needs, we have a base (12 Kg) TWICE the weight of the most widely used base (6.7 Kg).