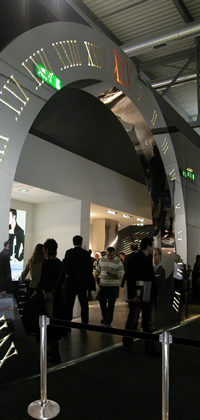 DESCRIPTION
These types of stanchion posts, are particularly suitable for access control without disrupting the exhibition or to delimit, due to its low height of just 45 cm. Its retractable tape reel, delimits an area in a short amount of time, as occurs with its removal.
The main features of this post are:
TECHNICAL SPECIFICATIONS
| | |
| --- | --- |
| Material: | Stainless steel |
| Finishing: | Straight- flat |
| Height: | 450 mm |
| Post diameter: | 63 mm |
| Tape length: | 2 ó 3 m |
| Base diameter: | 230 mm |
DIFFERENT MODELS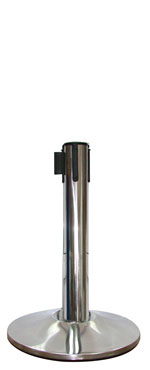 DIFERENT FINISHS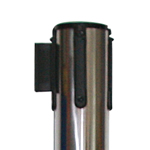 Options
CUSTOMIZATIONS
You can customize this stanchion posts or retractable tape with the corporate image of your company, or your logo for example, a simple and elegant way to stand out from the rest, as you can see detailed in the following images.
CONFIGURATIONS
If you prefer, finish your arrangement to a wall. Thanks to the wall terminal, you can make your post configuration to delineate against a wall, as you can see in the following images. (All options are in the accessories section).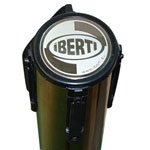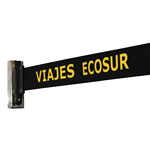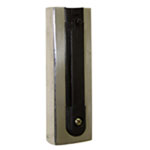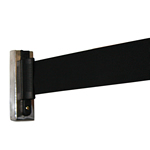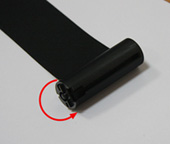 Safety lock detail
Iberti Retractable terminal tape is compatible with the vast majority of products sold in Europe.
For specific needs, we have a base (12 Kg) TWICE the weight of the most widely used base (6.7 Kg).
TAPE COLOUR SELECTION