Embossed brass , polished, blued and varnished.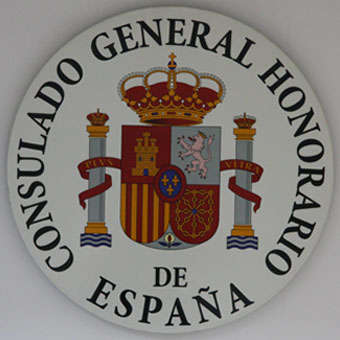 Screen-printed and vitrified steel
The coat of arms is a symbol with the emblem or weapons of a nation, a city, a family, a corporation or association, etc.
They can be made in a lot of materials and finishes. Ask for information and quotes of official coat of arms, company or private.
Based on our experience we will advise as to which is the best material to create the coat of arms you need.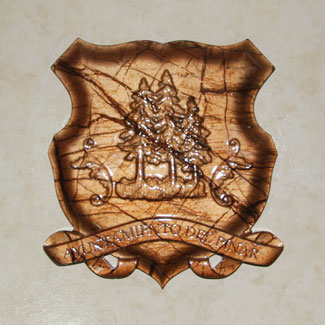 PVC milling water transfer printing (water-based paint)