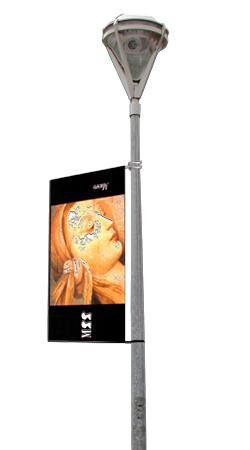 DESCRIPTION
A high visual impact bracket support with breaking prices.
.
TECHNICAL SPECIFICATINS
The support is made of galvanized steel and has an aluminium arm. Easy assembly. Fixing with metal claw.
GRAPHICS
Possibility of graphic on fabric or PVC canvas.
DIMENSIONS
Length of arm: 800 mm. Banner Measurement: 800 x 1200 mm.
FINISH
Zinc and aluminium.