TECHNICAL SPECIFICATIONS
Common sizes:
1,8 x 2,25 m – 2,4 x 3 m – 2 x 2,4 m – 2 x 3,2 m – 2 x 4 m – 3,6 x 4,5 m – 3 x 8 m
Other sizes:
We can manufacturer any size regulated by the autonomous regulations and/or private companies.

Options to choose:
1 side billboard.
2 sides billboard.
With or without frame.
With anchor baseplate or IPN.
With anchoring turrets for high speed winds.
With exterior lighting or backlit.
With led spotlights or halogen ones.
With monomeric or polimeric vinyl (according to the life span required).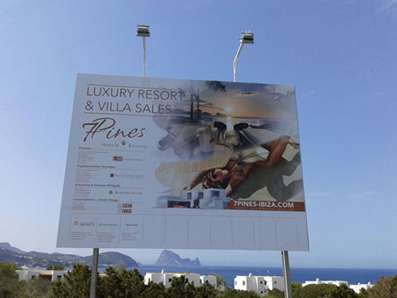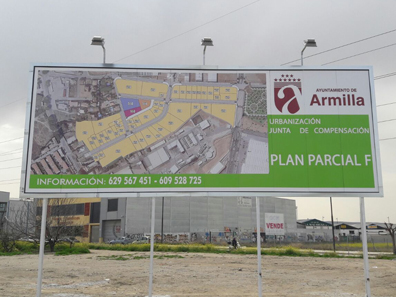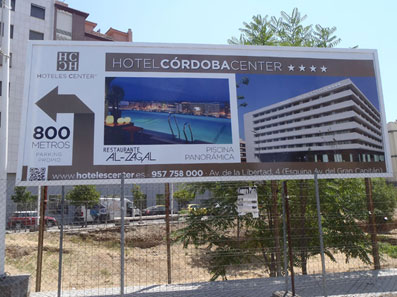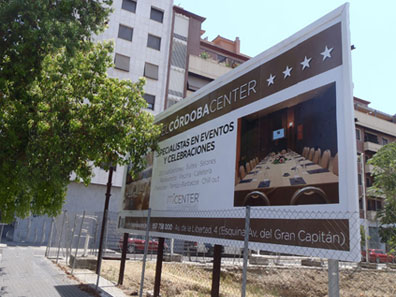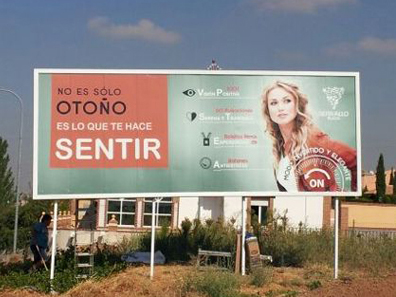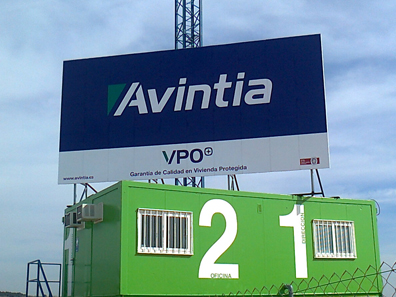 When you choose an IBERTI billboard, we guarantee the highest quality level and security. The times when a billboard was just "two legs and a graphics holder" placed "in whatever way" and without any technical criteria, passed away.
IBERTI billboards meet the following conditions:
– We guarantee they comply with the Technical Building Code (T. B. C.)
– In the case it's the customer who performs the billboard installation, we'll provide the technical drawings and the execution protocol.
– Product liability insurance.
– Installation liability insurance.