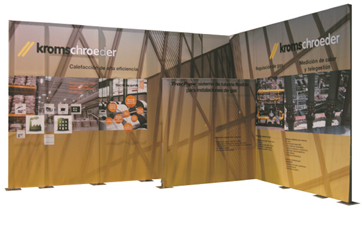 TECHNICAL SPECIFICATIONS:
The modular system y made out of 9 pieces developed so as to be able to structure different shapes for Publicity, Stands and other purposes
QUALITY:
All of the components of the modular system are of great quality in both the prime materials as well as its structural design.
ASSEMBLY:
Both the assembly and the disassembly are easy and fast.
In whichever composition chosen, the assembler has a detailed plan and the corresponding instructions to assemble it.
DIMENSIONS:
Height: 1, 2 ó 3 mt.
Width: 1 mt.
FINISH:
Anodized aluminium.
Structure elements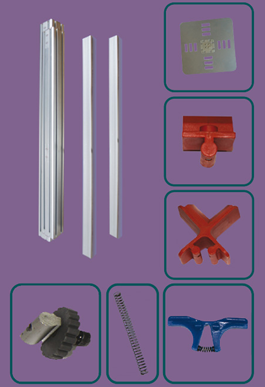 Personalized table. (SOLD SEPARATELY)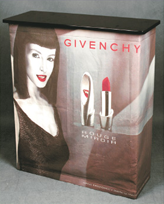 LED spotlight. (SOLD SEPARATELY)