LARGE CUSTOM HEIGHT FLAGPOLES
In Iberti we are specialized in manufacturing and installing large custom height flagpoles. If you need a pole over 25 metres, we develop a personal project in which our engineers study the case: height, weight, resistance, installation, etc. and we present a dossier together with the quote, ensuring the result required.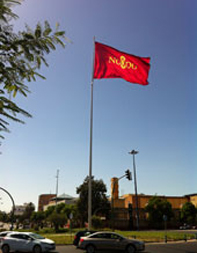 Sevilla. Mástil de acero inoxidable 35 m.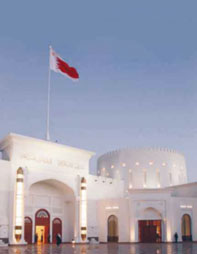 Palacio Bahrein. Mástil acero inoxidable 30 m.