DESCRIPTION
The 6 metre flagpole in two pieces with an arm strength, is a product specifically indicated for travelling events. It is easy to assemble / disassemble. It is of low weight. Good quality and price.
TECHNICAL SPECIFICATION
DESCRIPTION
6 metre fiberglass pole, divided into two sections. Has a fillable base with water or sand up to 130 kg. Arm strength of 80cm.
DIMENSIONS
Height: 6/8 metres.  Pole diameter: 0.70 mm.  Pole thickness: 2.5 mm.  Arm strength: 80 cm.
FINISH
White
REFILLIABLE BASE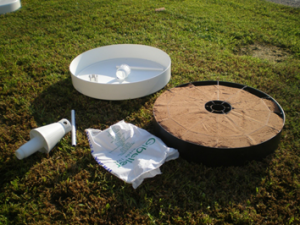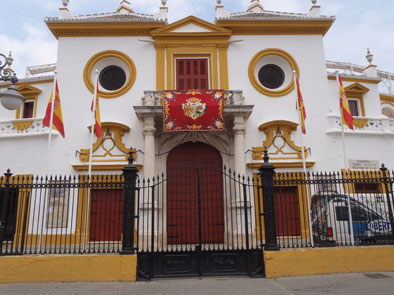 Real Maestranza. Sevilla.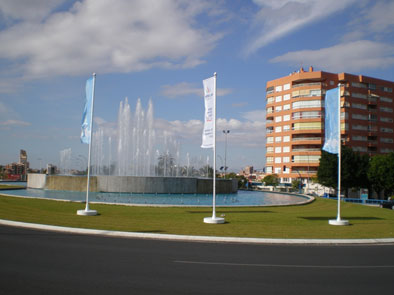 VOLVO OCEAN RACE. Alicante 2011.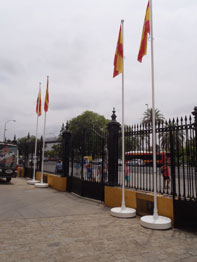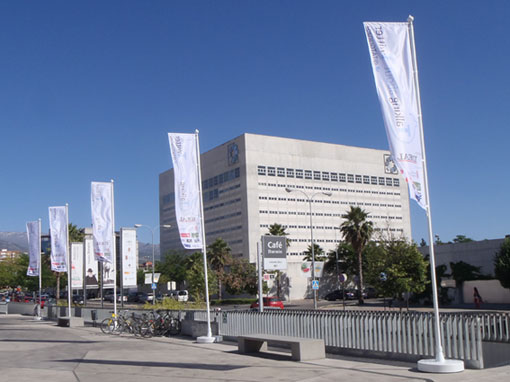 Parque de las ciencias. Granada