TECHNICAL SPECIFICATIONS

| | |
| --- | --- |
| Materials: | Various |
| Shapes: | Various |
| Finish: | Various |
The stands are fillable with water, sand or any heavy material that does not contain harsh chemicals to plastic and steel sheets.
Fillables bases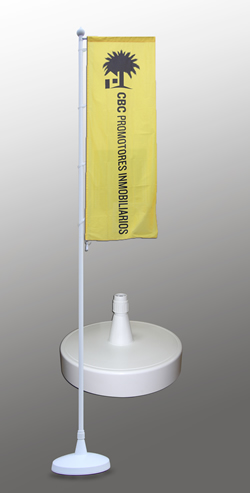 Fiberglass flagpoles 6 and 8 metres. (Water, sand)

Concrete stand bases

26 kg water filliable.

Flagpoles up to 6 metres.
(Water)

Special flagpoles and supports of up to 5 metres.
(36 kg PVC coated concrete)

(26 kg PVC coated concrete)